Designers "broke the mold" to deliver a unique carbon fat bike with geometry to fit all sizes with equal performance.
Quebec-based manufacturer Spherik is pleased to unveil its latest fat bike model, which features a more controlled stiffness, better suited to different rider sizes.
Dominique Faure, president and designer, explains the process of the engineering team behind the project: "To produce the different sizes of a frame model, the most common practice in the industry is to start with the average size and simply lengthen or shorten the tube sections. This results in a significant variation in front triangle dimensions, which affects stiffness and performance. The compact triangles of the small sizes become very stiff while the elongated triangles of the large sizes are not stiff enough. Logic would dictate otherwise! So we approached the progression of mold sizes by making sure that the larger the CFS frame, the stiffer it would be."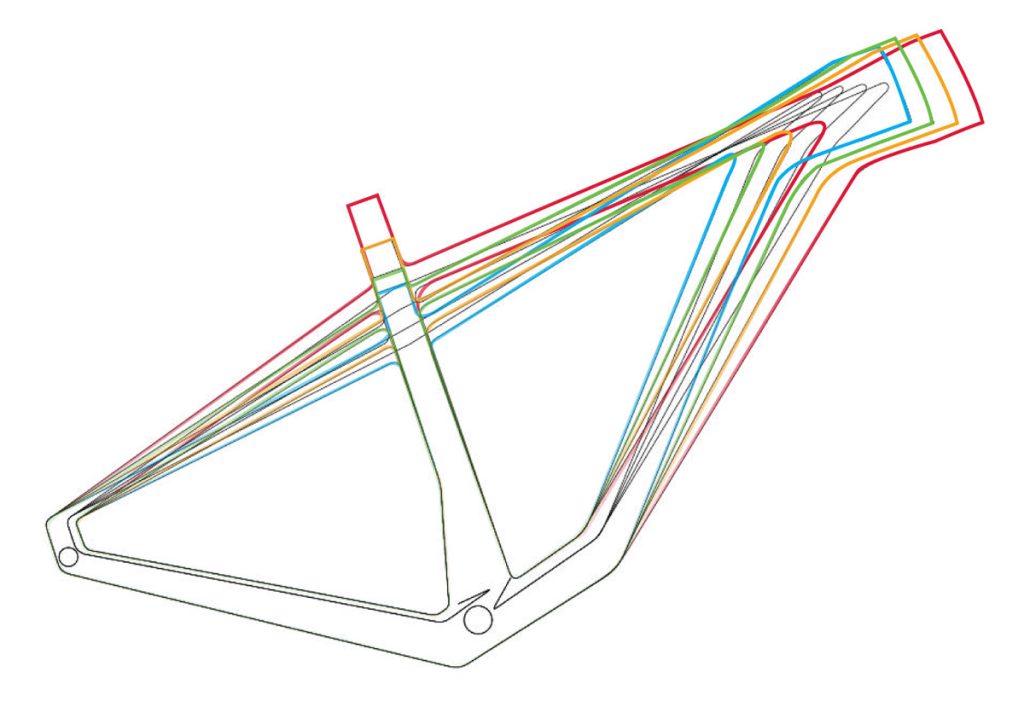 "We adapted the shape and volume of the segments and the orientation of the carbon fibers to improve the stiffness by size, first by keeping the front triangle expansion to a minimum. By adding length to the front portion of the head tube, already made very stiff by the junction of the horizontal and oblique tubes, and by keeping the angle between these two tubes constant, we have achieved an average 10% increase in stiffness between each frame size. Smaller SFC frames offer unprecedented flexibility to lighter riders, while taller riders benefit from increased stiffness, perfectly suited to their mass," concludes the company's co-founder.
Performance at its best
Tests in the rigorous Quebec winter allowed to verify the effectiveness of the concept. The SFC proved to be light, easy to handle and pleasant to ride, offering a unique sensation to both tall and short riders. It also distinguished itself by the rigidity of its bottom bracket. The saddle tube with a flared lower part offers a good contact surface with the bottom bracket, forming a massive and rigid unit, which transmits all the pedaling energy without any loss.
Narrow Q-Factor
Equipped with the SRAM Fat crankset, the SFC offers a 203mm Q-Factor (foot to pedal spacing), narrower than the competition, for a more natural, mountain bike-like pedal stroke.
Three versions available
The SFC will be available in the fall of 2022 at all Spherik retailers in three configurations, starting at $3,599.

SEE PRODUCT